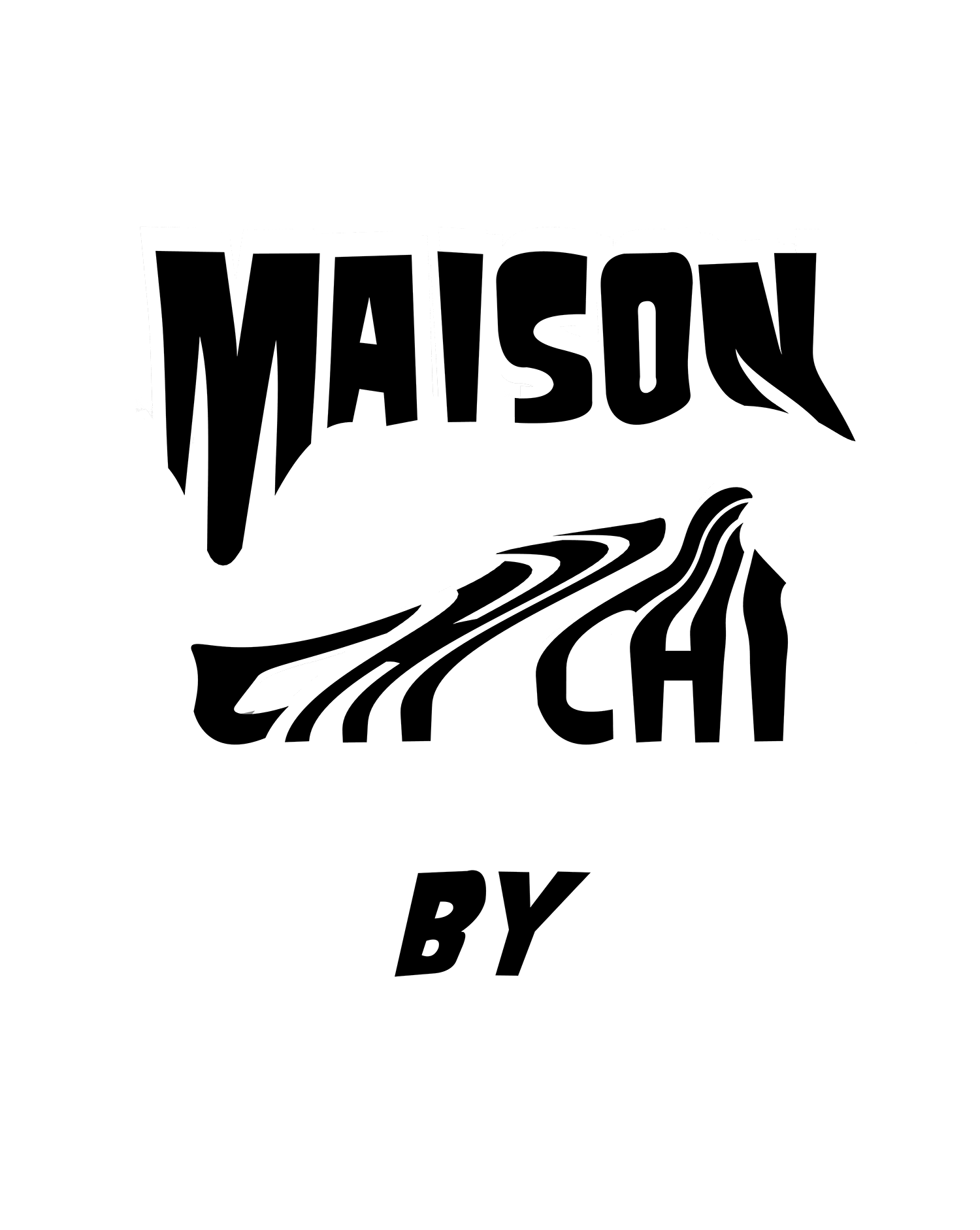 In light of Social Distancing measures this year, Lisa Von Tang has decided to launch their new collection in the form of Virtual Reality with MAISON CHI CHI. Through your phone, enter into their historic shophouse on Singapore's Kim Yam Road, and see how the LVT Atelier comes Alive at Night.
Directions:
1. Wear Headphones
2. Mute Background Music while Playing Videos
3. Follow the Clues!

This digital experience is rich with layers of fashion, performance art and soul. Sensual hedonism is contrasted against the struggle to heal and the struggle against suffocation - whether from the Year 2020, or ghosts of the past. The feature collection, Color Therapy, is inspired by a stark need for vitality during a bleak time. It's about finding magic in the mundane.

If you have questions about any of the clues on this journey, just post your question on Instagram and tag @lisavontang #maisonCHICHI.

Shophouses are increasing rare in Singapore, particularly ones like Chi Chi's that were built pre-war. This UNESCO-protected site features original facades and stone murals on the fireplace and courtyard.
Before you enter, please ensure that you are wearing headphones. This is an immersive journey, crafted with passionate detail. Also, do note that you can mute the background music while you are playing the videos.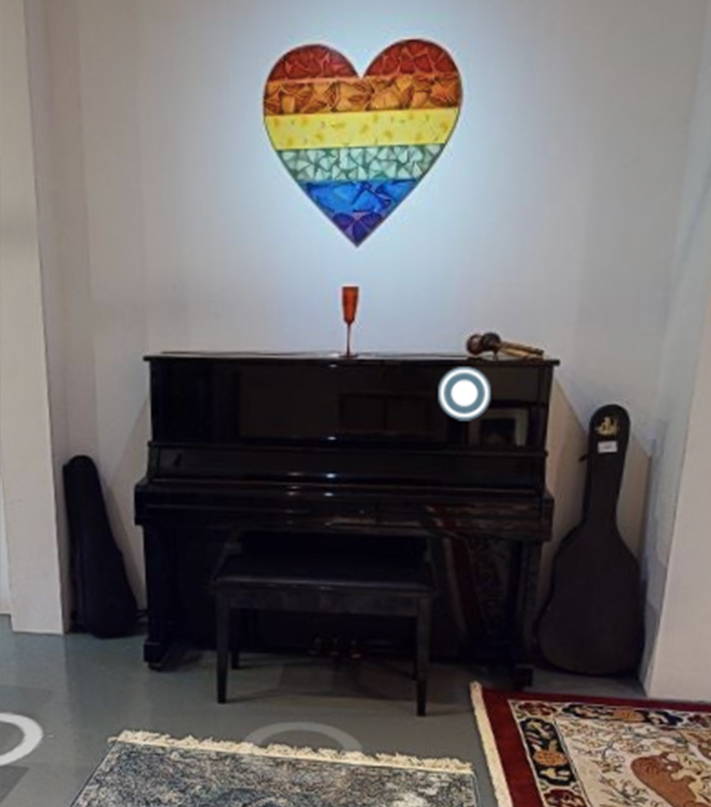 The Piano – The Piano features an intimate piece directed by our Creative Director, Lisa Von Tang, with star pianist, Yun-Yee.
In a world where we are seemingly always playing catchup, it can feel overwhelming at times. We grapple with expectations versus desire, and authenticity often falls by the wayside. Yun-Yee observes the dinner party, almost from behind invisible glass, and begins to feel the need to take flight into a space all her own.. As she staggers towards the piano, the dinner guests gasp!
She explodes onto the keys playing The Tempest by Beethoven, inspired by Shakespeare's play. Here, she finds authenticity, space, depth and renewed passion. The voice-over for the poem is done by Wanying Lim.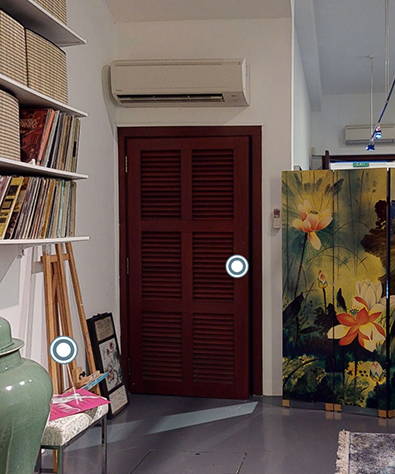 Dance maestro, choreographer and artist, Kate March, is hiding in CHI CHI's attic - of course. She graces us with her presence to tell the story of Melanie Mununggurr Williams' poem through movement.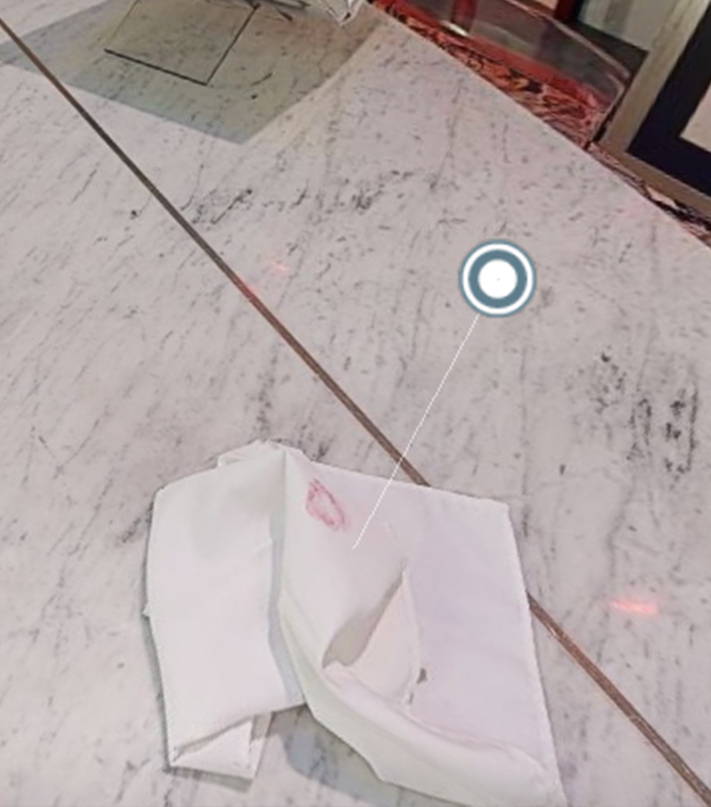 Red lipstick stains a dinner napkin leftover by one of the hedonistic guests. Click to dive right into the middle of an unabashedly sensual dinner party. Guests practise mindful eating, and feel pleasure from every bite, cascading through their being.
Cocktails, champagne, and to finish - a moist, scrumptious dark chocolate cake. The chef of this cake sits at the table herself, and lavishly hand feeds another guest. It's a dinner where judgment is for a moment - paused. And enjoyment is everything.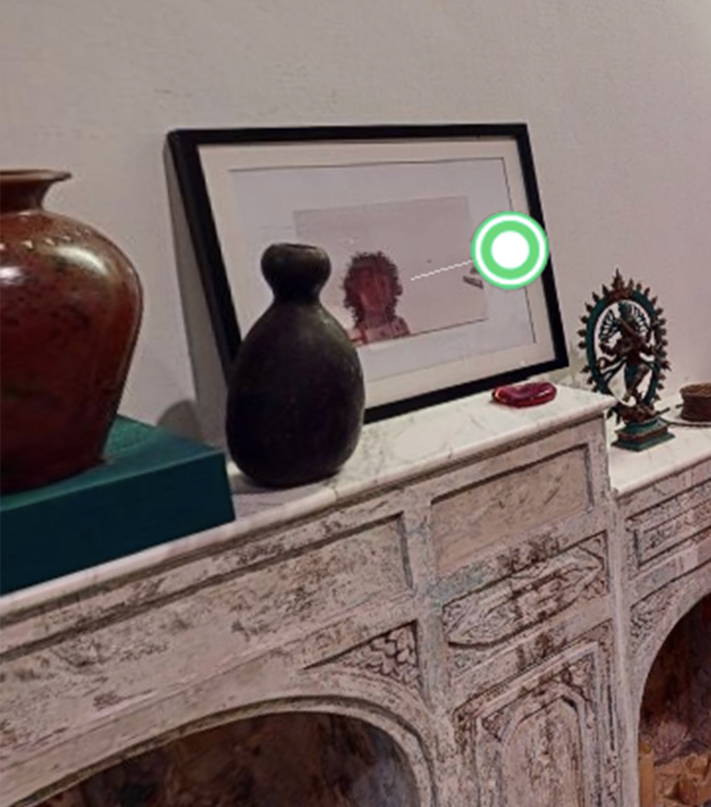 A frame featuring a vintage photo of Lisa's mom sits on the fireplace, with slightly reddened overexposed edges. Click in to read a poem written by Lisa about her mother's journey as a Chinese immigrant to Canada. The beautiful aspects, and the tragedies that befell her - also, the similarities between mother and daughter due to this shared legacy.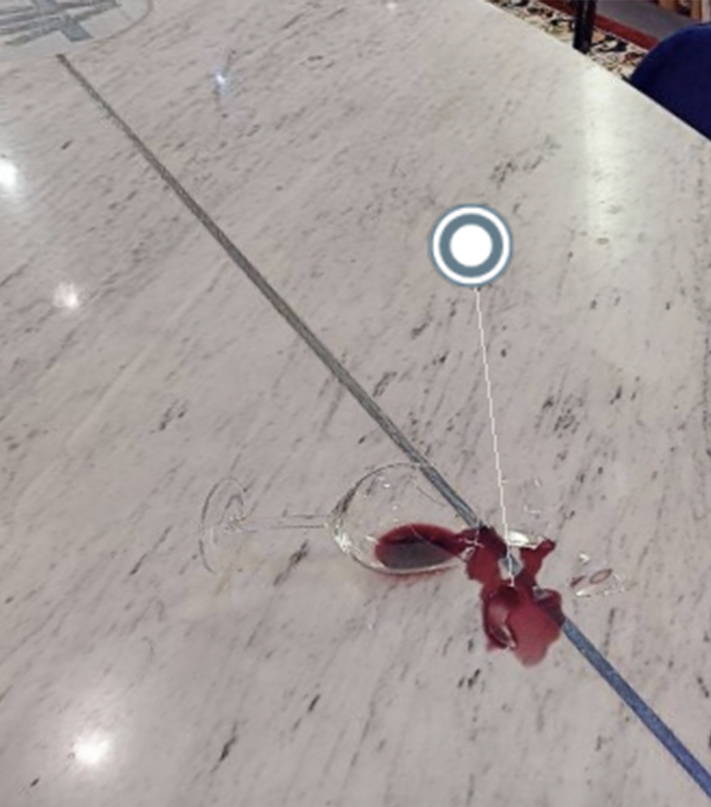 The Wine Tasting got a bit out of hand, we must admit.... as evidenced by this broken glass on the Atelier Table. Click in to find out what wine CHI CHI drinks, and see her host of friends get tantric with their wine sommelier - Giacomo Pallesi, Founder of Angra Wines.
Often we drink without tasting... Watch how our friends get borderline orgasmic with every sip!
The Atelier features the latest additions to the Lisa Von Tang collection. This is where we host our VIP clients, and play dress-up. It is where magic happens.
Don't forget to click on the blue dot to bring you to a dance piece by Yasmine Amour as she voraciously tries on silk kimonos from the rack. She dresses, undresses, jumps, falls, does an arabesque, and twirls in a fantasy of vivid color!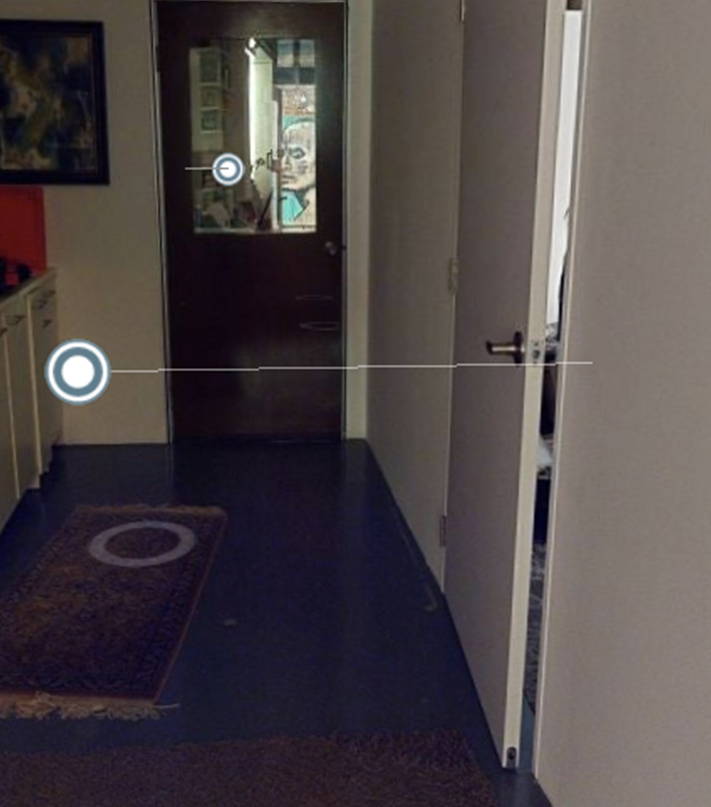 Hiding behind the closed door is dance troupe, EKTA, in a flurry of beautiful silk kimonos. They dance a self-choreographed piece on the bed, on the floor, in synchronisation that has touches of traditional Thai dance, as well as contemporary. What a vision to behold!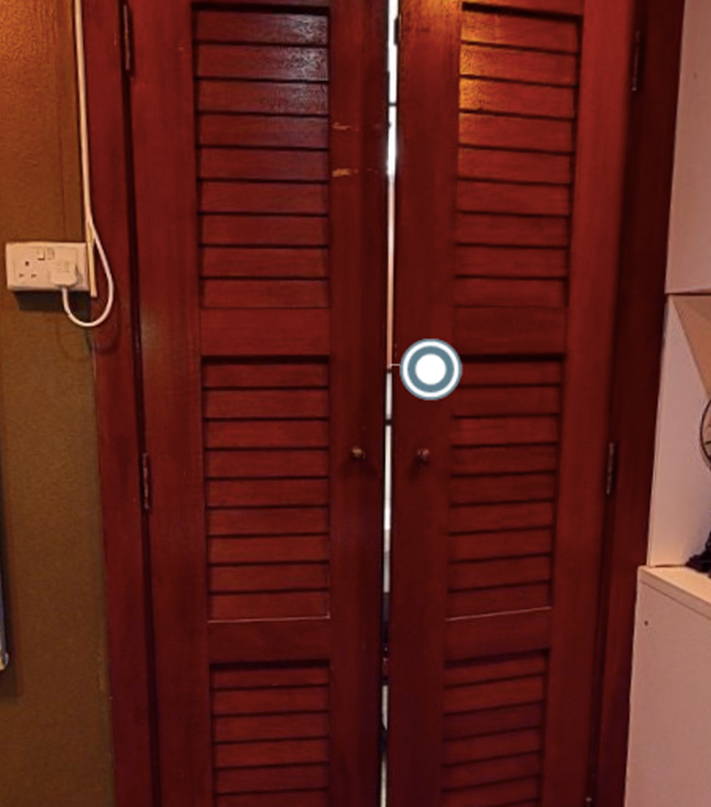 Behind these doors, enter into the sensual bathroom of CHI CHI, where starlet Ariel White grooves in her kimono with lace panels. She is a vision of exotic, unapologetic sensuality and wildness. As she is looking into the mirror, almost searching for someone else on the other side, she intuitively feels the need to send love through the mirror....
Watch how the heart that Ariel draws on the mirror ends up on Yasmine's wrist, as she dances on the terrace!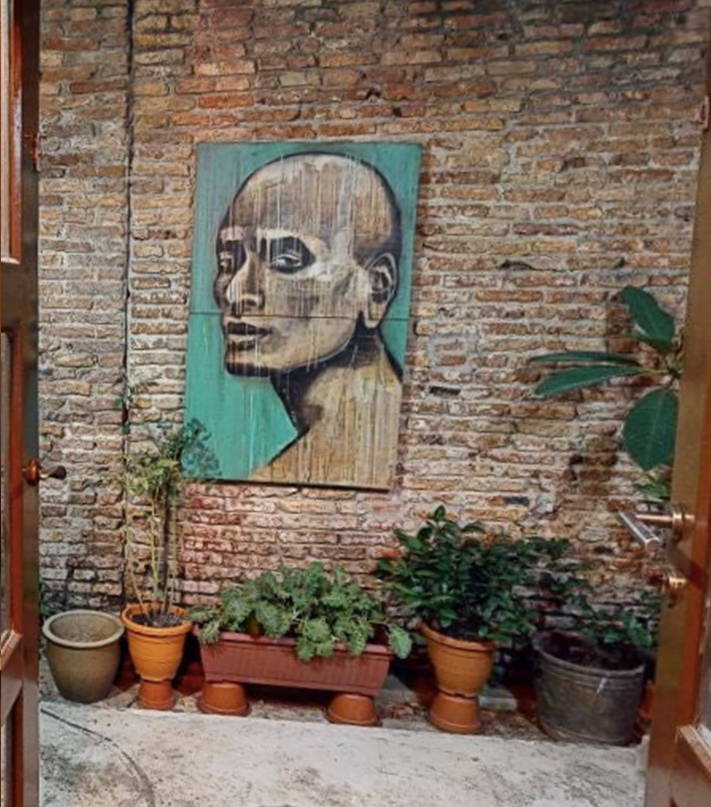 If the walls could talk... These walls are made of heritage brick, protected by UNESCO. They are cow-packed, which is a very early way of packing brick, by very hard-working hooved friends! Due to being cow-packed and hand-stacked, these bricks are all of different size and shape. Unlike kiln-produced brick, that is uniform and stamped, these walls are symbolic of the unique pieces that make up MAISON CHI CHI as a whole.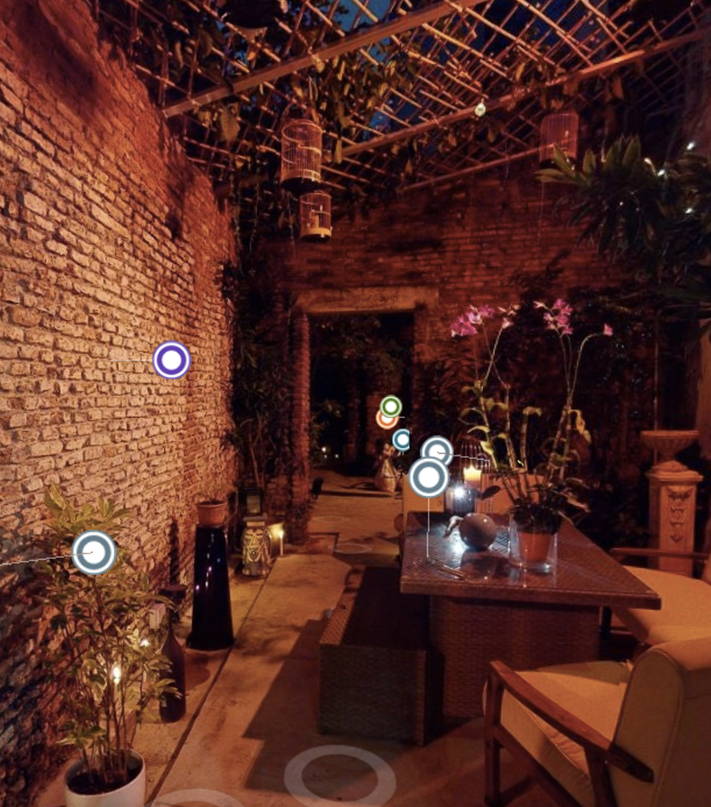 Yasmine looks into the mirror, afraid of what she might find there. There is something she can't quite face. As she dances through the confusion, she is suddenly hit with a bout of courage, and leans into the mirror - refusing to look away.
At this moment, she feels something tickling on her wrist from inside the mirror - as if someone where on the other side touching her. She peels away her hand from the mirror, to notice that a heart has been drawn on her wrist. She smiles with self-knowing and carries that gift away with her.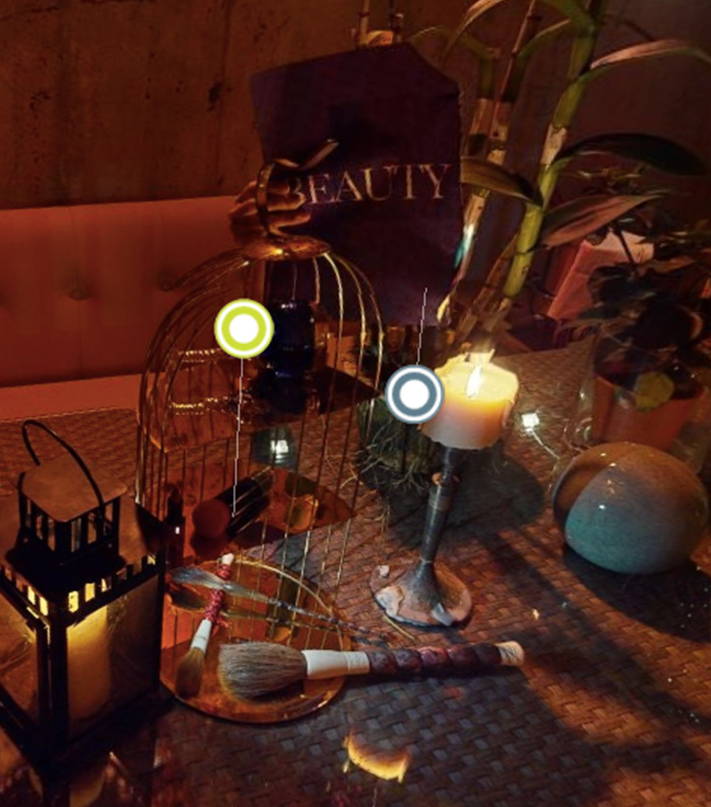 We all love the perfect shade of red, and so does CHI CHI. Click on the burning beauty sign to see how we lounge on the terrace on a lazy afternoon. Yasmine wears a lace nighty with kimono, and red lipstick by Shiseido.
Click on the lipstick itself in the birdcage to go to the exact shade that CHI CHI prefers.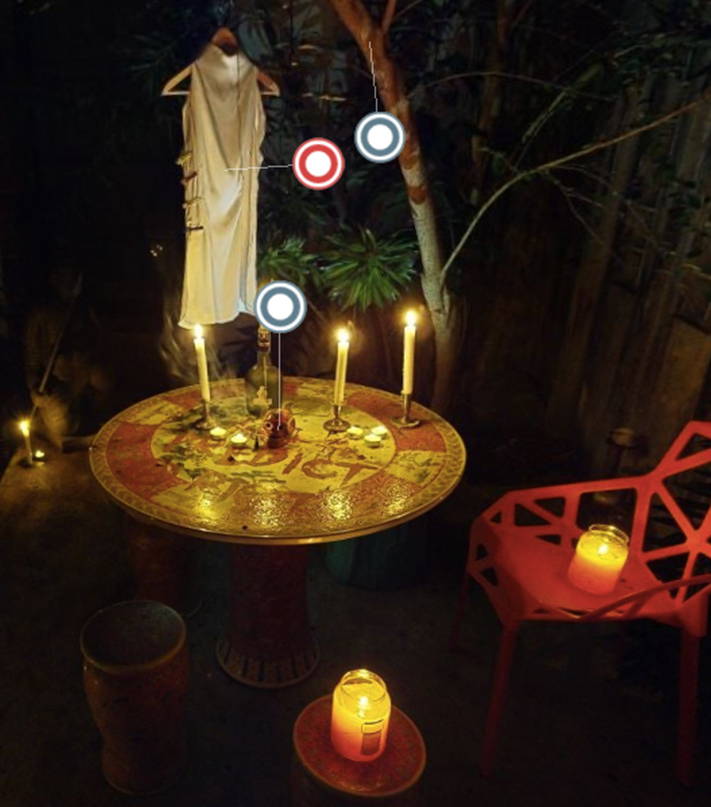 This garden is full of surprises... at dusk, two witches commune for tea, and lose themselves in laughter. At one point, they decide to transform into fire, and begin dancing with fire streaming out of their palms!
Later in the evening, a beautiful dancer emerges from the tree, where she usually rests, to peer at the silk tunics hanging in the branches. She dances with abandon to her tree, to the bricks, and to the stars above.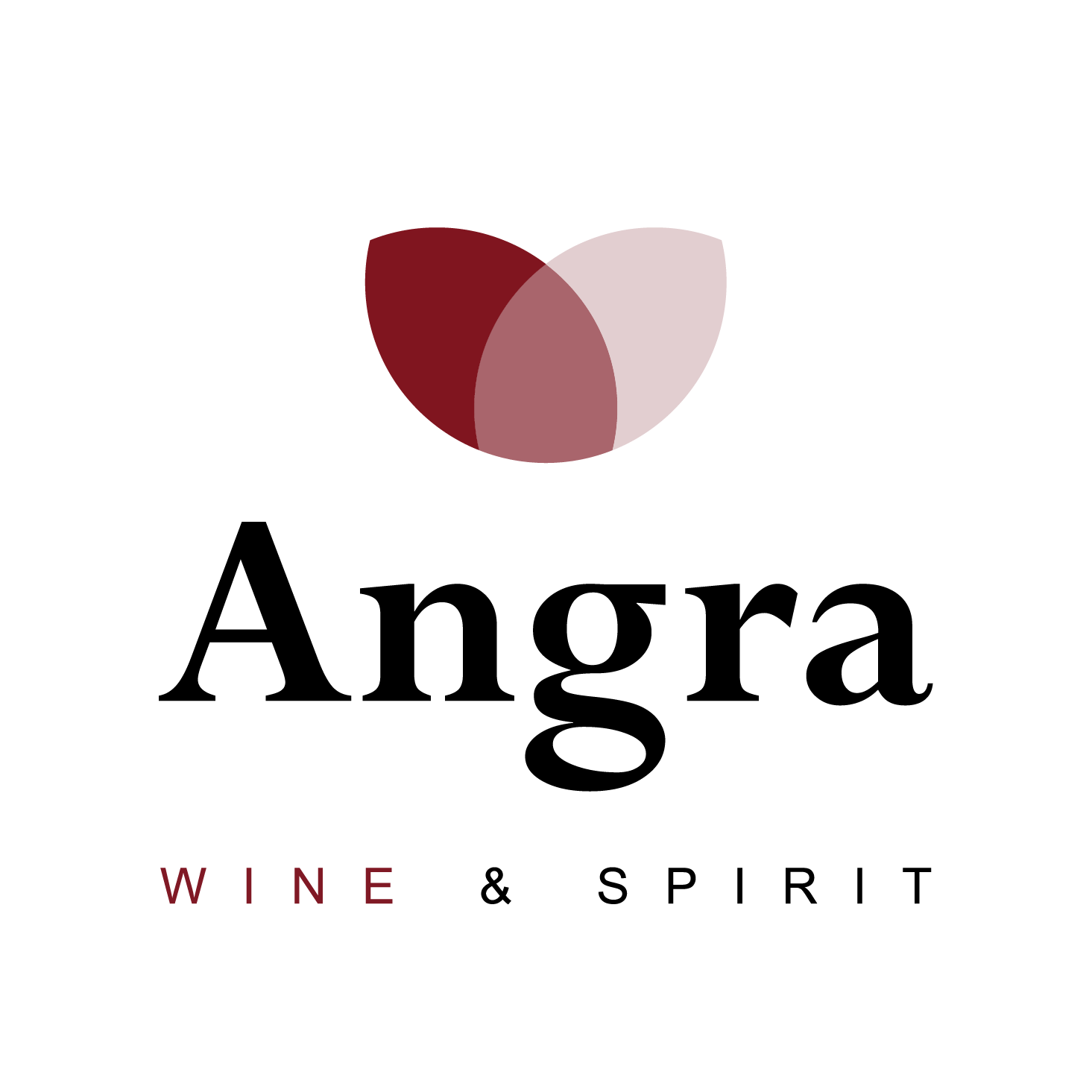 Thanks to our favourite wine importer and distributor in Singapore, Angra, for choosing a special wine for Lisa Von Tang which you can find in the Maison CHI CHI journey. Angra was founded in 2005 with a commitment to spreading wine culture, and importing and distributing the most exquisite and authentic selection available in Singapore.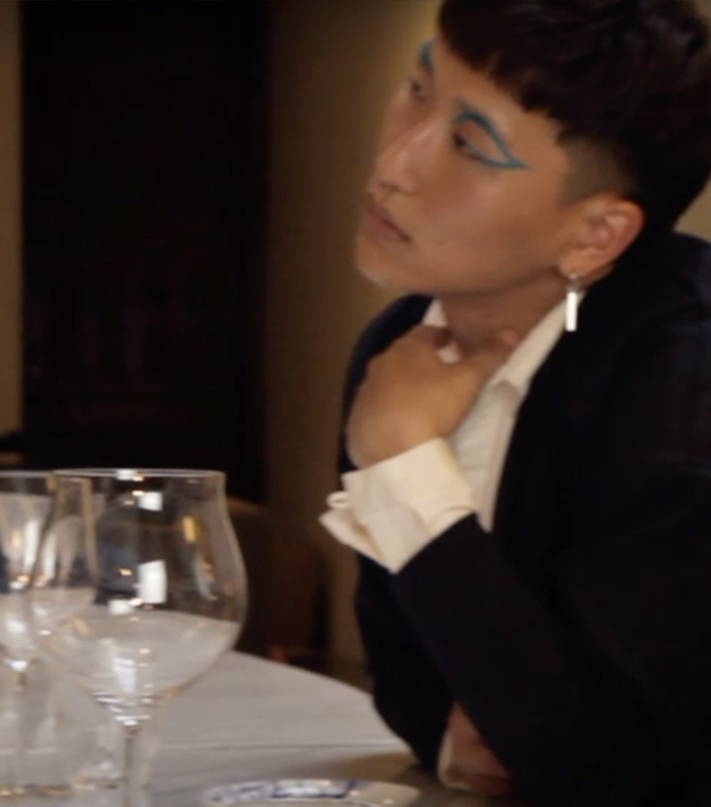 Alex plays one of the characters in our surreal wine tasting, and is one of Singapore's leading dancers and choreographers. Trained in Jazz, Contemporary, Hip Hop, Fire Twirling and Belly Dance, Alex is an expressive and passionate performer and choreographer. He was also behind the scenes guiding the dance troupe in the bedroom kimono scene!
@alexlim.ol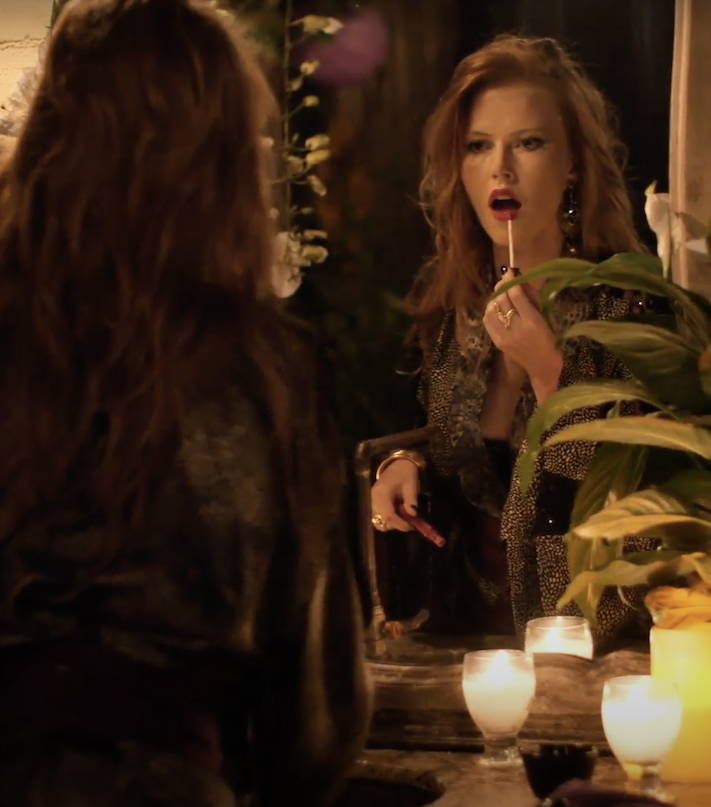 Ariel is an Artist and Creative Director who champions female self-knowledge and aims to create a more positive world for female through art. Her work has been exhibited in Singapore, LA and Ibiza. She plays the female lead in the bathroom scene where her she embraces her femininity and creates a magical connection with Yasmine across the globe.
@arielsaintwhite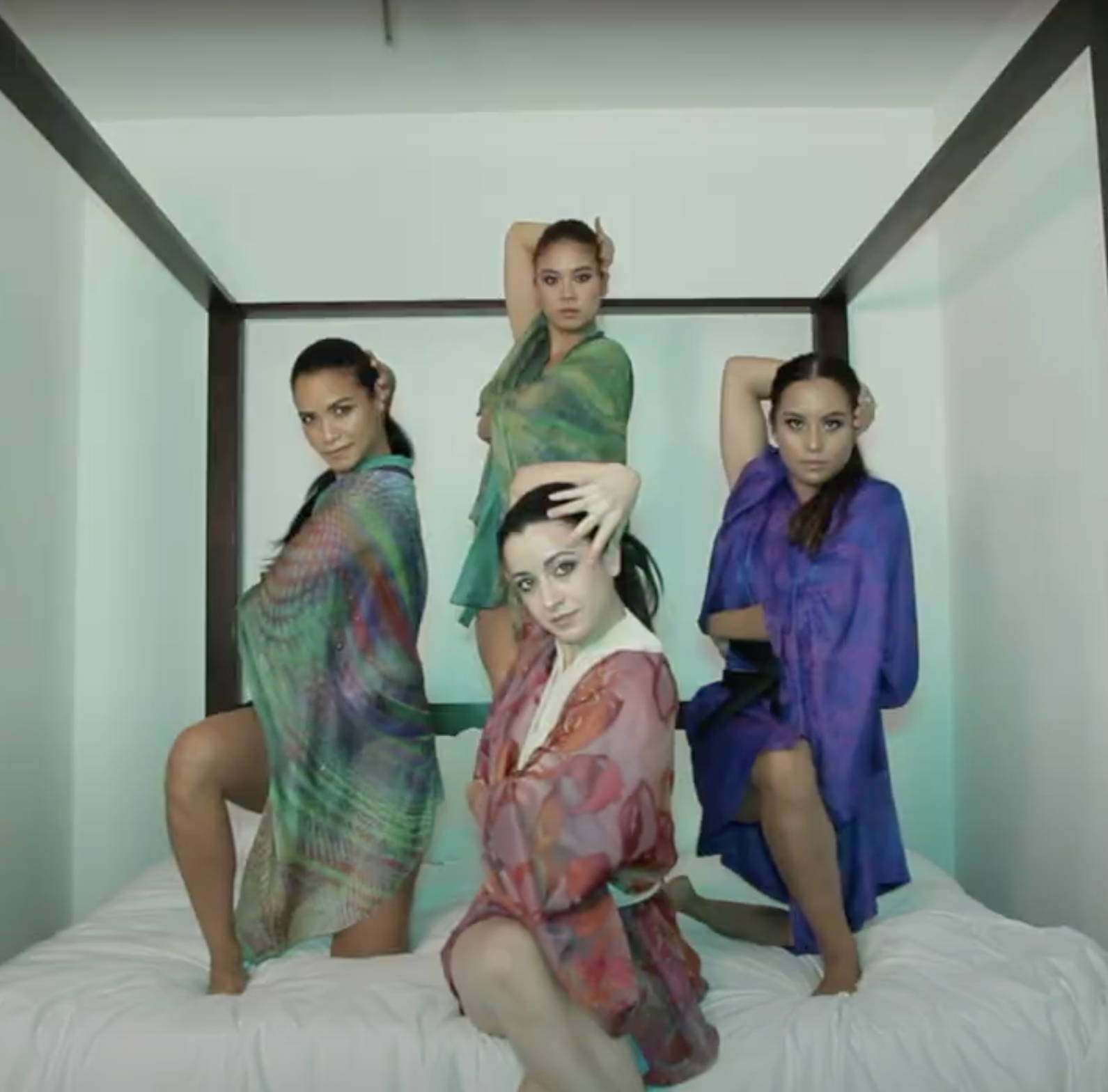 Ekta Singapura is a unique tribe of artists who come from diverse dance and movement backgrounds. They performed in Burning Man Festival, ZoukOut and Asian Civilisations amongst others. Their innovative and passion shines bright in the bedroom scene featuring the Lisa Von Tang's most unique and playful creations.
@ektasingapura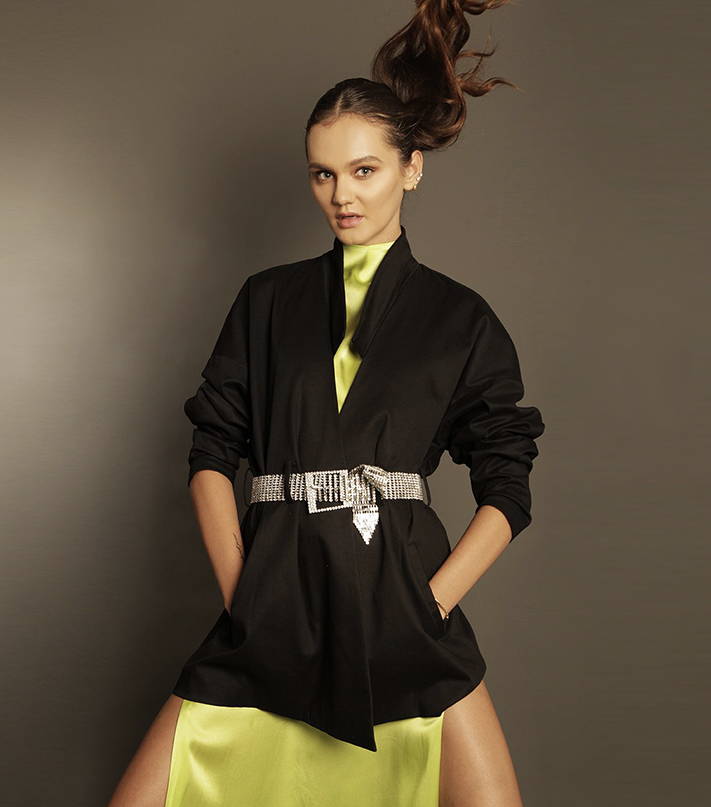 Eliza is a sensual and talented model who worked with various high fashion houses across the world. Her extraordinaire movements during Colour Therapy shoot perfectly brought out the movements of the luxurious fabric in the collection. She is the perfect muse for Lisa Von Tang.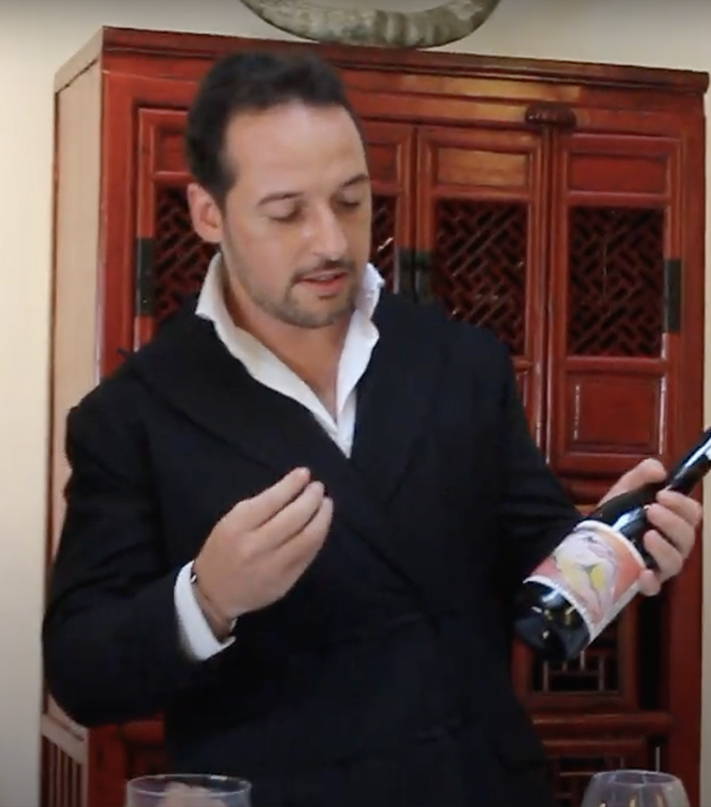 Giacomo plays the sommelier in the surreal wine tasting. He hails from a family which owns boutique wineries in Tuscany and Umbria. His selection for the Maison Chi Chi is uber adventurous and comes from sustainable winemakers. Perhaps, what is most endearing to those who have met with Mr Pallesi, is his genuine approach to life that he injects into his business ventures: a true embodiment of the Italian phrase, "Gioia di vivere" - joy of life.
@giacomopallesi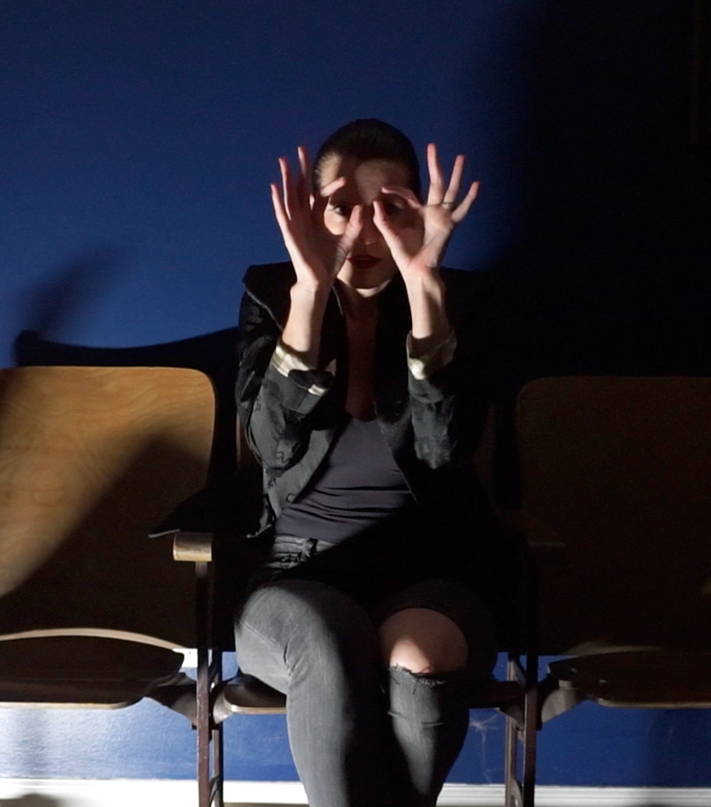 Kate is the perfect embodiment of The Future Is Female. The Creative Director of I AM, an international creative collective has inspires and pushes boundaries across multiple continents with immersive and interactive experience. Her performance for the attic piece is powerful, mystifying and thought-provoking.
@iam_katemarch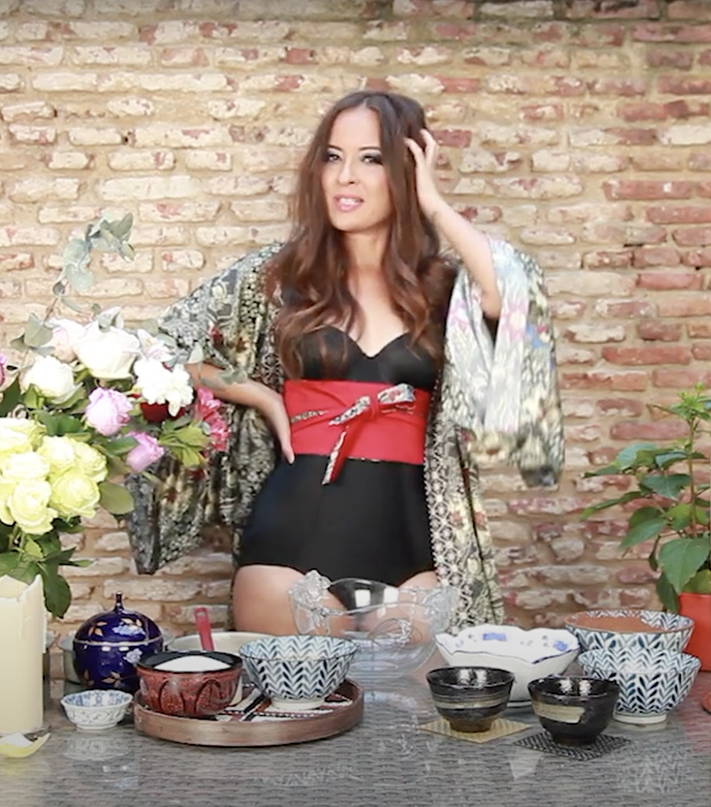 May Wan is a celebrity, girl boss and power mummy to two adorable kids. She plays the sexy chef and bakes the most delicious and moist chocolate cake for the dinner party in Maison CHI CHI. Her eccentric performance in the scene perfectly showcases the quirky side of the brand's identity.
@missmaywan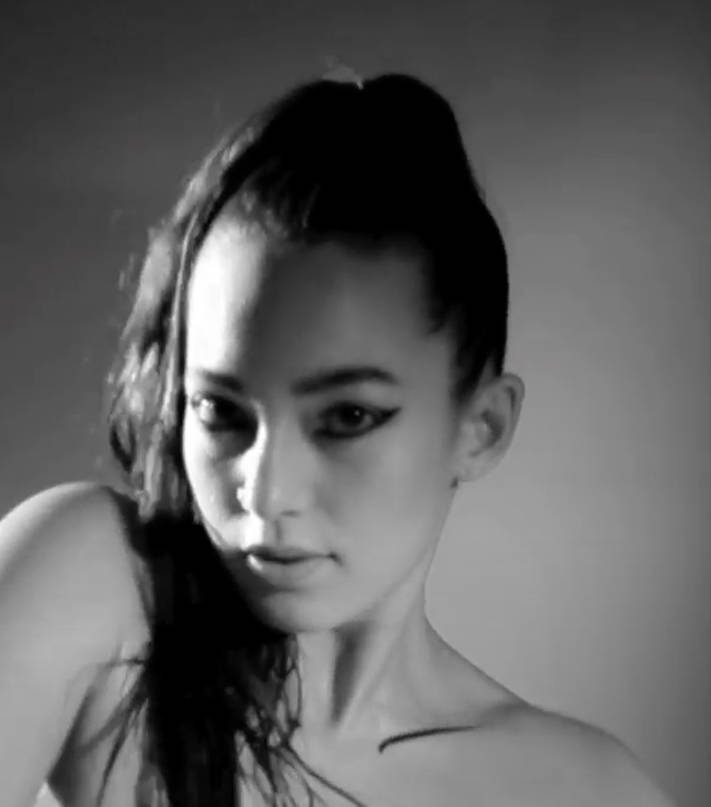 Siobhan is a soulful choreographer and performer who has done astounding works across the globe. Apart from creative works, she creates holistic approach to wellness and empowers body, mind and soul. She plays the female lead in the peep show and exhibit the most sensual and alluring movements.
@siobhandumigan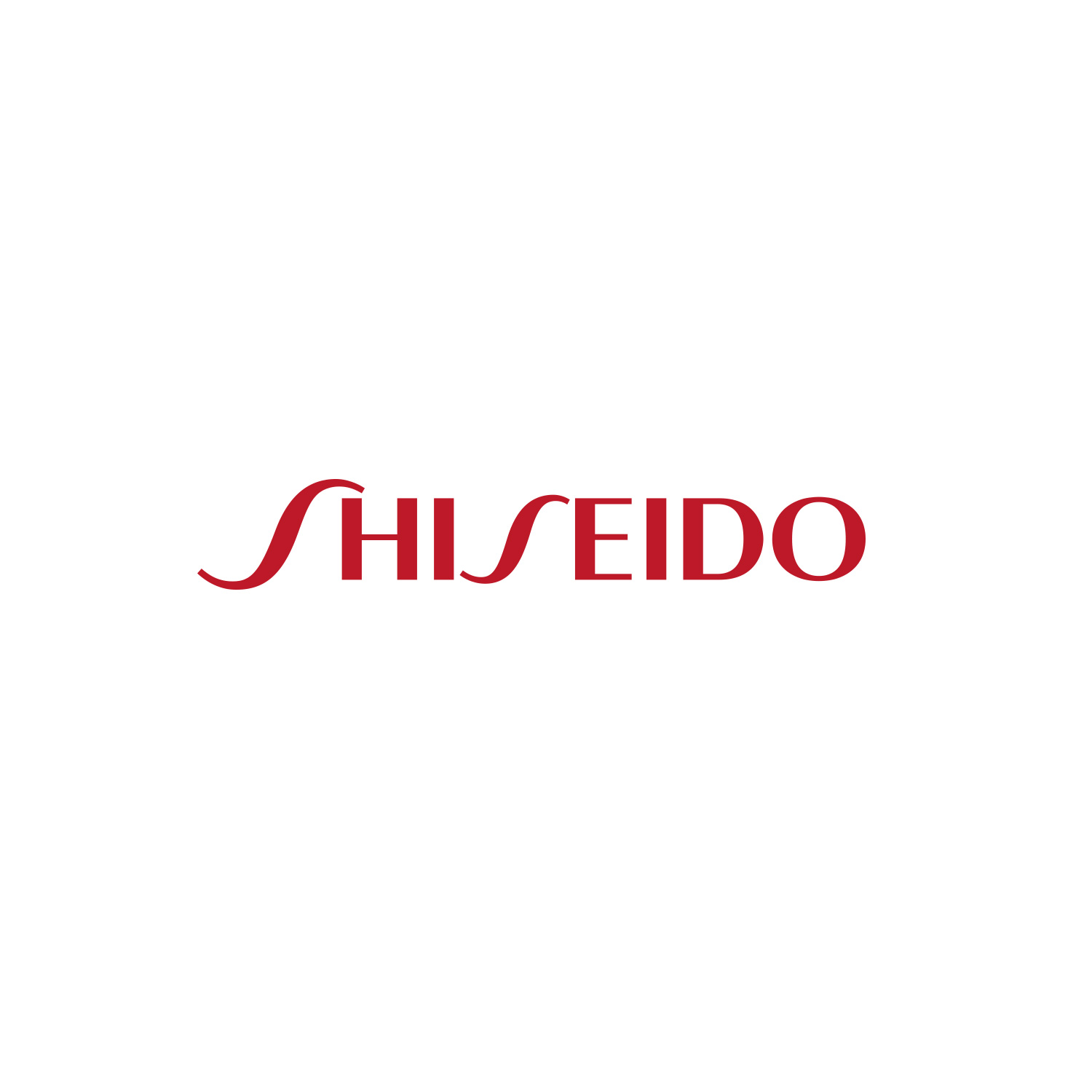 A huge thank you to our lovely partner Shisedo for joining us in this incredible journey. The make-up for our stunning talents are proudly done by Shisedo's talented make-up artists. The brand was founded in 1872 as Japan's first Western-style pharmacy and has been dedicated to sharing art, science and beauty through innovative formulas.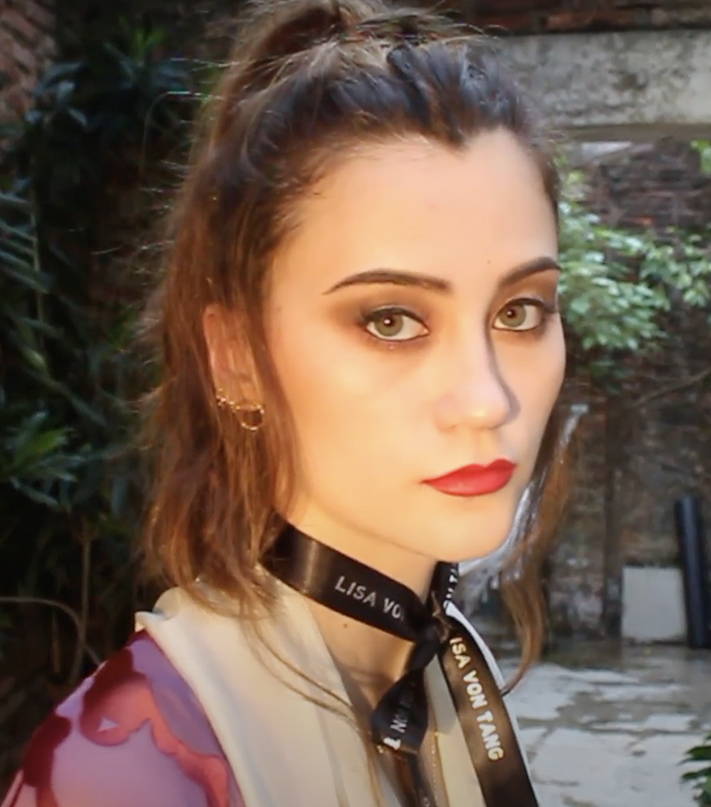 Yasmine is a 20 years old French, Filipina & Scottish national and have been living in Singapore for 16 years now. She's currently in her final year of university, studying Advertising in London and hopes to pursue a career in Fashion Business in the future. She choose to manifest her love for creativity through Fashion and Dance and has been dancing Contemporary and Lyrical for around 10 years now. Dance to her is a unique and spiritual art form that she has a continuous growing passion and appreciation for. She plays the lead in The Atelier, Beauty on Fire and Mirror, Mirror.
@yasmine_amour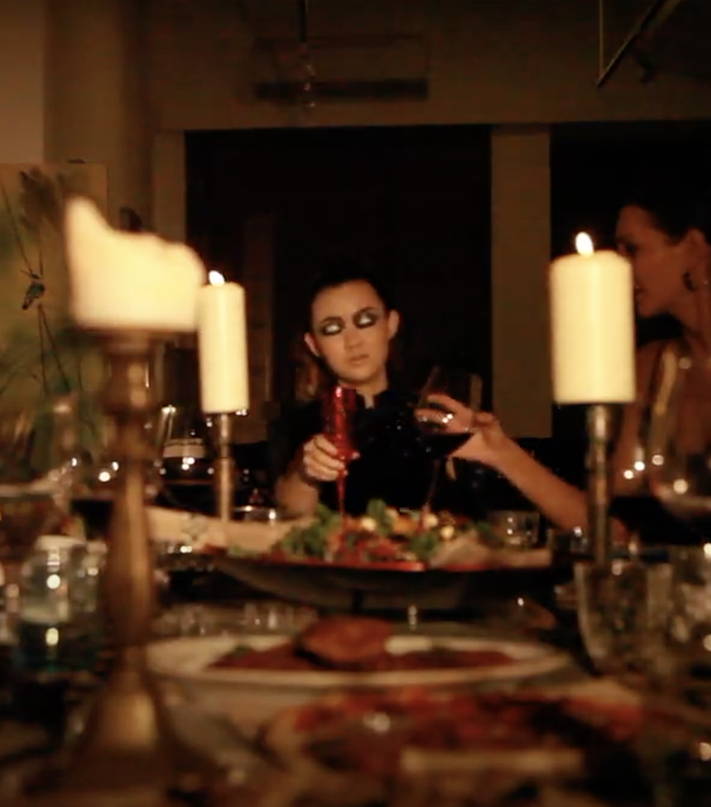 Yun-Yee was born in Singapore in 2001 and started learning the piano at the age of 4. She is currently a second year piano major in the Yong Siew Toh Conservatory of Music under the tutelage of renowned American pianist and pedagogue Dr. Thomas Hecht. She also actively performs locally and internationally. Prior to that, Amanda has won numerous competitions such as the 2014 International Competition of Young Musicians "Ohrid Pearls" Macedonia, the Thailand 5th Mozart International Piano Competition and the 'Liszt Memorial Prizes' Hong Kong International Piano Open Competition. Moreover, she has attained the Fellowship of Trinity College of London FTCL Piano Recital in 2019. During her free time, Amanda enjoys playing the violin.