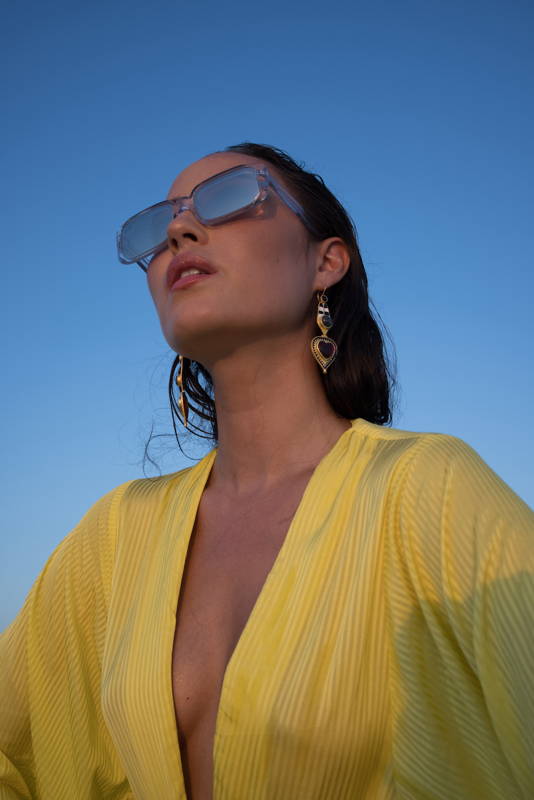 In 2015, we were born to unapologetically stand behind Warriors of Love. This spirit echoes loud and proud throughout each show we theatrically stage – from New York to Hong Kong. The collections are sustainably made and celebrate premium, unique, loungewear and Asian heritage.

The brand's critically acclaimed designs have been featured by the likes of VOGUE USA, Forbes USA, GQ France, Vanity Fair, Harper's BAZAAR, V Magazine, Tatler, Prestige, Marie Claire, VOGUE Singapore and VOGUE Hong Kong, and showcased at Singapore's National Gallery during Fashion Week, and the National Design Center. Lisa Von Tang's immersive fashion shows have also been featured at Hong Kong Art Basel.
We are inspired by Southeast Asia, and our home of Singapore is a unique crossroads of many cultures in this region. Past collections have paid tribute to the tribal matriarchs of Myanmar, the Hindi goddess Durga, the embroidery traditions of Ancient China, and the hand dyed batik fabric of Malaysia and Indonesia. We have a passion for our ethnic heritage, and powerful women that embrace their 'yin' and use it to heal the world.
Lisa Von Tang lives for fashion design and performance art, and has an academic background in political philosophy, although she initially started off in biochemistry. She is driven by the ideal of joyful living for all. Fashion has existed since the dawn of civilisation as a way of expressing who we are, and reflects the values of our times. LVT believes that design, at it's best, functions as cultural medicine. As our customers understand, the right jacket holds transformative power.
As part of her method of living, Lisa is constantly finding her edge and channeling her research into new collections. While her mother is Chinese and her dad is German Canadian - Lisa also has Burmese, Thai and Indonesian blood in her ancient bloodline. Lisa champions bringing diverse voices to the world stage, and sees fashion as a necessary part of this aim.
Lisa also loves writing. Her cultural essays have been published multiple times in Harper's Bazaar, and her travel diary was published by Kerber in Jens Uwe Parkitny's book, "Marked for Life: Myanmar's Chin Women." Lisa also works with Singapore's oldest NGO, Nature Society, and UN Women. She is part of a coming new world where all people, all species, and all of nature is treated with respect as part of one cosmic whole - and of course, where beauty reigns as Queen.