Let us take you on a journey of our craftsmanship process here at Lisa Von Tang. We are obsessed with creating exquisite, sacred pieces, and this requires mastery of fit, fabrication and fine execution of every detail. Each design goes through multiple rounds of fitting and prototyping. After perfection is achieved, we work hand in hand with our master tailors, embroidery workshops and ethical production units to ensure the highest quality is achieved.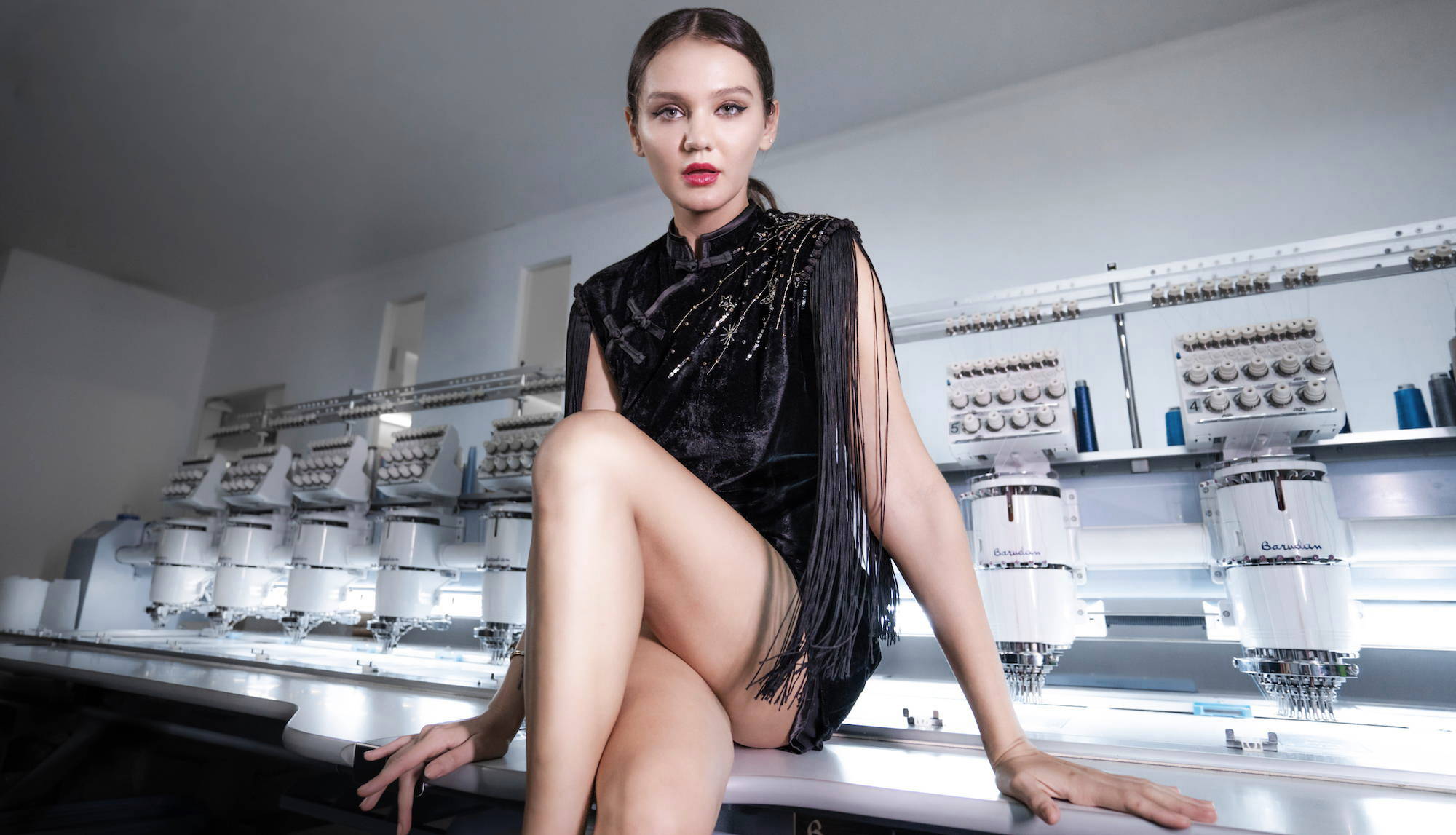 Design is alchemy. As with all creation, it starts with an inspiration that must take form. The inspiration could be an idea, a place, a new love, a ridiculously gorgeous fabric, a protest, a breakdown, a philosophy... The inspiration or 'muse' has it's own energy, and acts as a catalyst. When it's there, your only responsibility as a creator is to go with the flow, and sketch, drape, or fabricate madly! The best design comes from catching the right wave.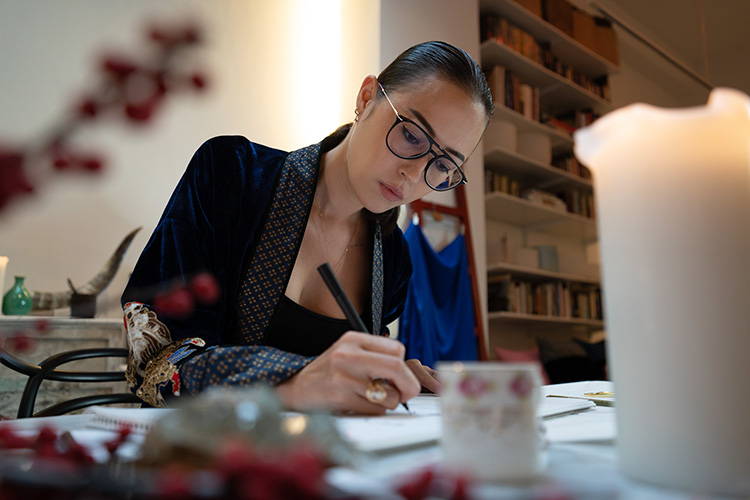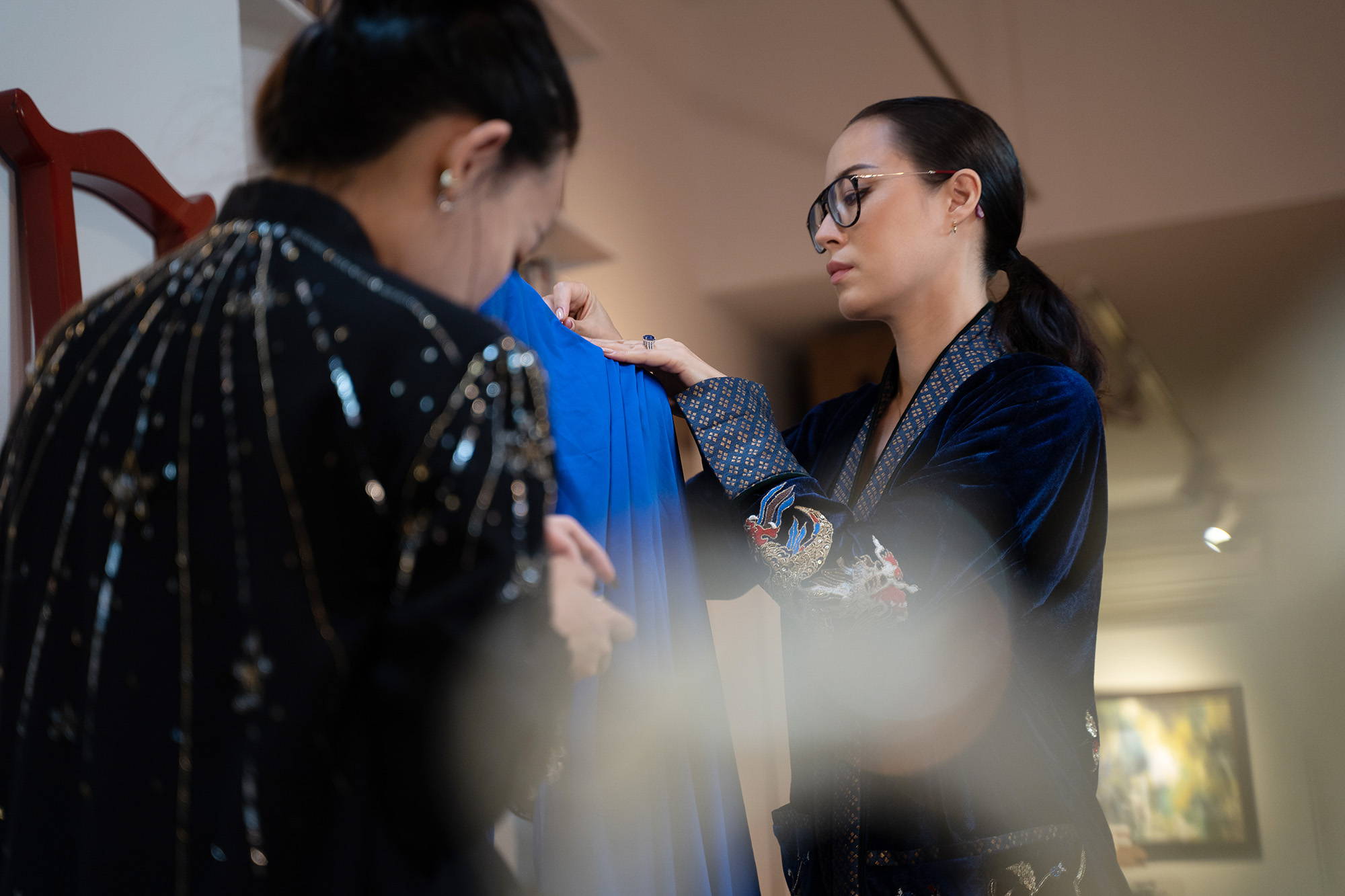 To go from design to finished piece is a meticulous but satisfying journey. Once the pattern is complete, we make our first sample in leftover fabric. This test sample will later be made with the final chosen fabric. Fabricating designs is one of the most enjoyable parts of the process due to the sheer sensuality of it! We test colour, weight, and texture combinations from our library of exquisite silks, buttery cupros, biodegradable tencel, linen, velvets and rare jacquards.
We use fit models when perfecting new designs, as well as ourselves! Our entire team tries the same style before it's approved, so that we can test different body types. Beyond checking for fit imperfections, we also want to know how each piece feels. Is there an itchy seam? Is a zipper pull pressing into your skin? How's the breathability of the fabric, the stretch? This is how we ensure that our piece will feel immensely comfortable and luxurious you.
We are driven by bringing beauty and joy to the world, first and foremost, through our craft. This means we will not tolerate cutting corners with dodgy manufacturing practises, or support textile and production cycles that add senselessly to landfills. Sometimes, this means that profits and rapid growth cannot come first, and we are okay with that. Our factories are either SEDEX approved or FAMA certified, and we check in with our workshops, right on the factory floor, on a regular basis to ensure humane treatment, above-market wages, and management that respects the artisan.
We are against Fast Fashion. Read more about how we produce in limited quantities with excess fabric waste and upcycle our materials.